Date/Time
Date(s) - 16 May 2013
5:30 PM - 8:30 PM
Location
TPC Valencia Country Club
Category(ies)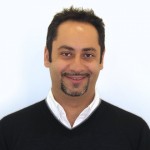 True "esthetic dentistry" requires artistic re-creation of nature in a state of perfect health and harmony. Attention to the replication of the smallest details is paramount. The difference between success and failure can be a small deviation from what is considered "Natural Beauty".
Creating "Natural Beauty" will often require the expertise of multiple team members. As "project manager" the restorative dentist is often the first link, coordinator and final responsible party for the entire treatment in these complex cases, including exciting the patient to agree to treatment.
Although it is not expected that the restorative dentist perform procedures best suited for the specialists, the successful practitioner will be the one who has a thorough understanding of what is currently achievable, its limitations and contraindications. In addition to the knowledge of what is possible, the practitioner must also have a team of specialists that can predictably perform these often demanding procedures.
This course is designed to provide the tools necessary, so the specialist, the laboratory technician and the restorative dentist can perform optimally. It will outline contemporary ways in which specialists can provide a better oral environment to assist in the production of optimal final functional and esthetic result. Additionally, and perhaps more importantly, participants will learn how to use digital photographs and PowerPoint presentations as a tool to visually communicate treatment limitations and outcome prior to beginning treatment. This approach will allow for creating a mental visual goal for the proposed treatment. It will also outline what is attainable by proceeding with the suggested treatment, and therefore minimize disappointment between all involved. It will also help patients realize visually the specific recommendations that are made for them.
A "universal" treatment planning philosophy will be discussed which can help simplify the most complex cases. This philosophy will include demonstrations and the use of digital technology for case presentations, team communication, documentation, and scheduling.
Detailed clinical cases will be used to demonstrate the simplicity, efficiency and effectiveness of this new approach to deliver the dentistry of 21st century.
Topics to be covered:
• Data gathering
• Treatment plan development
• Treatment plan presentations
o Digital photography
o PowerPoint presentation
• Fee development
• Treatment letters
• Treatment sequencing with all team members
• Scheduling complex treatments
• Laboratory communication for complex cases
• Surgical assistance appliances
Bookings
Bookings are closed for this event.
Please note, a PayPal account is not required to checkout through the PayPal gateway.