Date/Time
Date(s) - 26 Oct 2016
6:00 PM - 8:30 PM
Location
Jack E. Wasserstein, DDS Inc
Category(ies)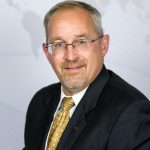 We are pleased to announce part 2 in our staining and glazing hands on with Jeff Smith from Ivoclar. In part 1, we received the didactics and rationale for using zirconia and emax. This next session will be a hands on where we will learn techniques for staining and glazing as well as characterizing emax and zirconia restorations.
Ivoclar will provide porcelain ovens and materials for the hands on aspect of this meeting.
The ability to make simple life like, or functional changes such as strengthening a contact can save your patients time and increase your office prestige.
Jeff Smith, CDT, from Ivoclar will give us his tips and tricks from the last 37 years as an outstanding lab technician. Having been recruited by Ivoclar for this endeavor speaks volumes about his knowledge base.
The last meeting was a huge success. I hope you can take time away from your busy schedule!
The meeting will be held on Wednesday October 26, 2016 at my office, in Valencia CA.
Bookings
Bookings are closed for this event.
Please note, a PayPal account is not required to checkout through the PayPal gateway.